nonprofit Accounting
Serving the Needs of Community nonprofits
nonprofit agencies represent a unique accounting and tax preparation challenge.  Not every accounting service is up to the job.
At Blissman & Co., we have a long history serving the accounting and tax advice needs of nonprofit agencies and volunteer fire departments throughout Westmoreland and Allegheny Counties.
nonprofit Agencies
Churches & Clergy
Volunteer Fire Departments
For more on our nonprofit tax accounting and support, contact Blissman & Co. today!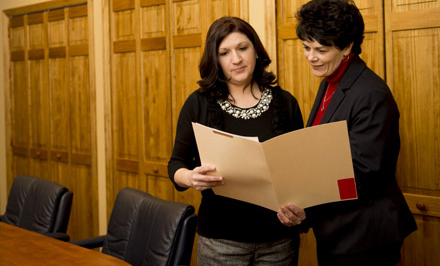 Volunteer Fire Departments
Even among nonprofits, Volunteer Fire Departments need special assistance in navigating an obstacle course of registrations and filings.
At Blissman & Co., we're experienced in handling the accounting and tax filing needs of local VFDs, from Greensburg and Westmoreland County to the greater Pittsburgh region.
Contact us today to learn more.
Searching for a Charity
Visit the website of the PA Bureau of Charitable Organizations.
Did you know that failing to file the proper returns and paperwork can result in your nonprofit losing its tax exempt status?  At Blissman & Co., our ongoing company training keeps us abreast of changes in tax law and the evolving landscape of nonprofit accounting.
We're here to be a partner in keeping your nonprofit fiscally sound and strong for the future.
If you have been challenged by the IRS, it's not too late to contact us.  Blissman & Co. provides experienced IRS Representation for nonprofits in any audit situation.   Learn more on our IRS Representation page.
QuickBooks Training
Customized support includes the training you need to keep your QuickBooks records accurate.  We train you or your staff what you want to know, as you need to know it.  From balancing a checking account and paying bills to invoicing, we tailor training to today's needs while building a foundation for tomorrow.
Service Area
Blissman & Co., LLC provides accounting services for Greensburg, PA, Westmoreland County, and the Greater Pittsburgh region, including but not limited to the following communities:  Delmont, Export, Irwin, Jeannette, Manor, Murrysville, North Huntingdon, Latrobe, South Greensburg, and Youngwood.  We also serve clients from Windber to Uniontown and even out-of-state.